The annual World Heart Day on September 29, 2021, is a day for everyone to show their support for heart health. On the first World Heart Day, cardiac surgeons around the world wore their white coats with bright red hearts stitched onto them as a symbol of solidarity. One of the ways that you can participate is by wearing a uniform tailor's professional-looking medical attire on this occasion. Here are some tips for finding the best doctor attire. Uniformtailor.in will also provide you some outfit suggestions you can wear so that your wardrobe remains professional while supporting heart health.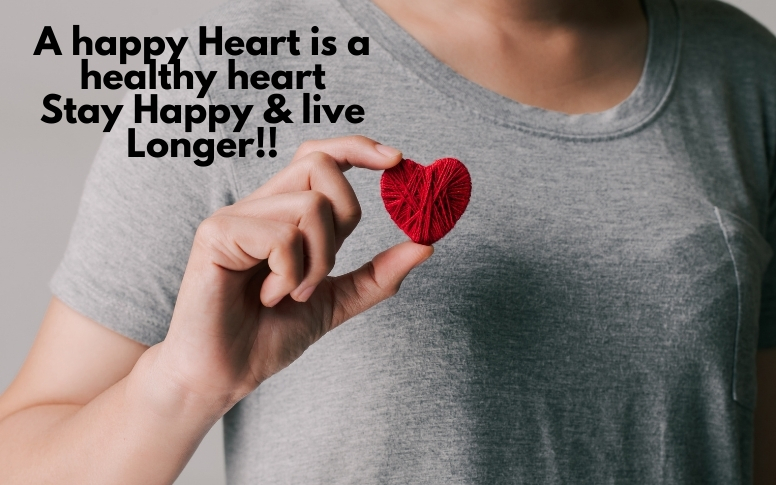 The Importance of World Heart Day
World Heart Day is a day for individuals to focus on the importance of cardiovascular health. To celebrate, World Heart Day encourages people to take a heart-healthy pledge and live a heart-healthy lifestyle. This day is an opportunity to raise awareness about the four major risk factors for cardiovascular diseases:
High blood pressure
High cholesterol
Diabetes
Obesity
It also promotes a healthy weight. Every year, World Heart Day has seen a positive response from individuals, organizations, and governments around the world
What to Wear on World Heart Day
Whether you wear a white coat with a red heart stitched onto it, or you wear a custom scrub suit with a message, you'll be displaying a good understanding of heart health awareness and the importance of early detection of heart disease. For example, a white coat with a red heart on the chest will alert people that you are a doctor. Red doctor's clothing will alert people that you are a heart surgeon. Additionally, a white coat with a heart stitched on the chest will remind people of a patient with a serious condition, such as heart failure. On World Heart Day, you can wear bright red or white clothes to illustrate that you are in a festive mood and showing your support for heart health.
How Does Your Outfit Influence Others?
Here are some ways that your outfit can influence your patients and make them want to be your friend: You can give patients some perspective on their situation by dressing in a way that they're comfortable with. The right outfit can help them feel more at ease to talk about their illness and treatment. Another way your attire influences others is an eye-catching red scrub suit. The red color signifies the blood that flows through our body. It will help to raise awareness for heart disease. So, wear this suit to show you care about your heart. Wear the suit to share this cause with your friends or colleagues and encourage them to do the same. You'll be lending your support to people who need it.
Best Doctor Attire for this event
Wear your heart on your sleeve this World Heart Day. From scrub suits to medical aprons, caps, and masks, Uniform Tailor offers an array of the best doctor attire for health day! With custom embroidery/print options, you can show your support for heart disease awareness with world heart day apparel.
It's not every day that you see someone wearing a medical apron. That's why World Heart Day is so special! Wear one to your workplace (or even better, to the gym) and show your support for heart disease awareness. Whether you're a medical professional, student, or just looking for a way to show your love and concern for those struggling with heart disease, this lab coat will help you do so in the most stylish and comfortable way possible. The Professional Snap Button Lab Coat features a notched lapel collar and front snap button closure with unisex styling. This 40-inch lab coat is suitable for both men and women with long sleeves and three pockets to give ample space to store your medical accessories. Fabric content is 65/35: Polyester- Cotton Blended fabric. Add a heart logo and heart disease awareness message with custom embroidery/print options.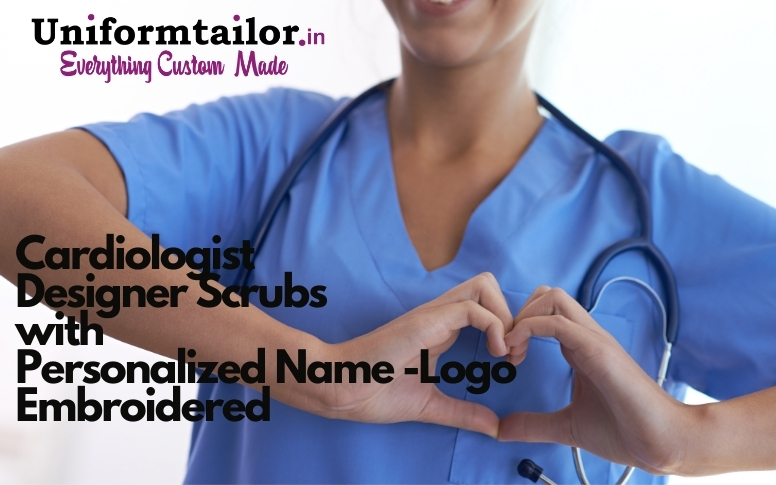 The world heart day scrub suit is perfect for doctors, nurses, and other health care professionals. It features a medical unisex scrub suit made of easy-care fabric with fade-resistant colors. This uniform tailor exclusive medical scrub suit comes in a V neck design with pockets to store your medical items. The pants have a relaxed fit with pockets for your daily needs. It features a 65/35 poly/cotton blend fabric that is washable and wearable. Add a heart logo and heart disease awareness message to the suit's custom embroidery/print options to promote awareness about this serious global problem.
Our World Heart Day surgical caps make a great accessory for your team members or event volunteers. Wear this surgical cap on World Heart Day to promote heart disease awareness. This surgical cap is made of PC fabric, tie-back design to adjust the size-to-fit, comfortable to wear, and easy to clean. Customize with your logo and text or add a heart logo and heart disease awareness message with custom embroidery/print options.
Raise awareness of heart disease by wearing this personalizable world heart day safety mask! This world heart day safety mask is a must-have for all health care workers, nurses, doctors, and anyone who cares about their wellbeing. Made of resistant double layer polyester with ergonomic front stitching for a comfortable fit in the mouth and nose. Our mask is available in a wide range of colors to suit your personal taste! Add a heart logo and heart disease awareness message with custom embroidery/print options.