In today's competitive world, businesses and organizations understand the importance of presenting a unified and professional image. This realization has fueled the demand for custom uniforms tailored to meet specific branding and functional requirements. In the quest for high-quality custom uniforms, Uniform Tailor emerges as the ultimate solution. Offering a seamless online experience and an array of benefits, UniformTailor.in has become the go-to destination for businesses looking to enhance their corporate identity. Let's explore five compelling reasons why you need Uniform Tailor for all your custom uniform needs.
Unmatched Customization Options: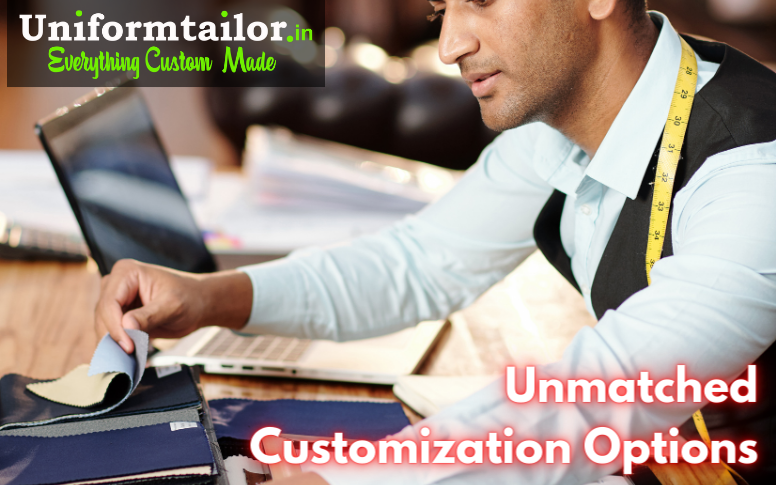 At Uniform Tailor, personalization takes center stage. With a wide range of customization options, you have the freedom to design uniforms that align perfectly with your brand image. From selecting fabrics, colors, and patterns to adding logos and embroideries, our platform offers a user-friendly interface that allows you to bring your creative vision to life. Whether you require uniforms for your hotel staff, healthcare professionals, or corporate team, Uniform Tailor ensures that every detail reflects your unique style.
Superior Quality and Craftsmanship: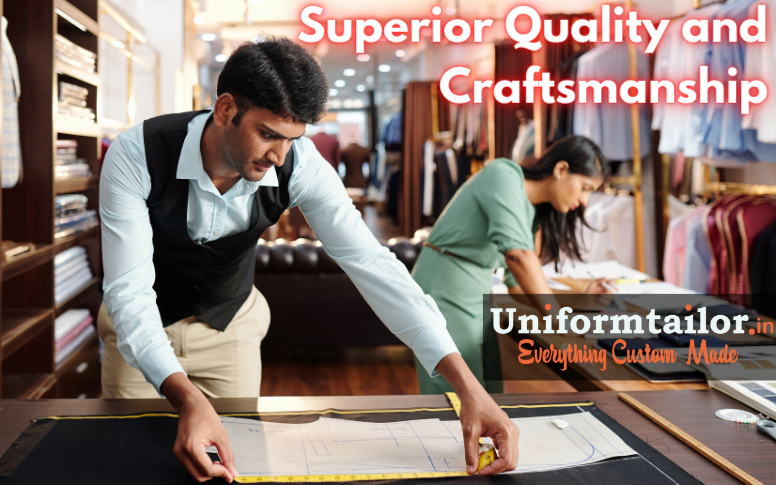 Uniform Tailor takes pride in delivering the best quality and craftsmanship. With a meticulous focus on quality, the platform partners with experienced manufacturers who adhere to the highest standards of craftsmanship. Every uniform is made using premium materials, ensuring durability, comfort, and a professional finish. The attention to detail is evident in every stitch, leaving a lasting impression on your customers and employees.
Time and Cost Efficiency: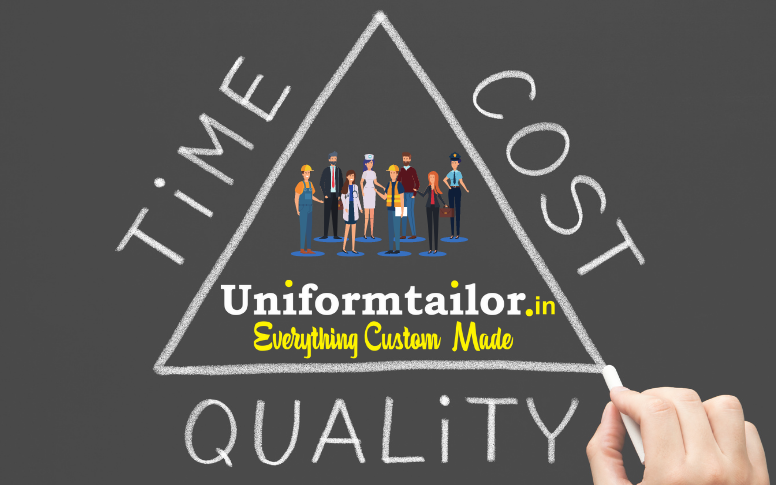 Gone are the days of lengthy and expensive uniform procurement processes. Uniform Tailor streamlines the entire experience, saving you valuable time and resources. By leveraging our online platform, you can conveniently browse through a vast collection of designs, compare prices, and make informed decisions from the comfort of your office or home. The simplified ordering process and prompt delivery ensure that you receive your custom uniforms in a timely manner, eliminating any unnecessary delays.
Scalability and Flexibility: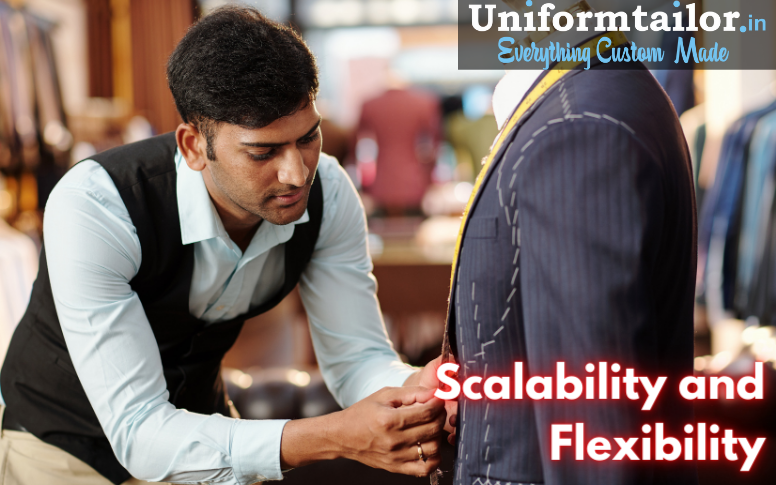 As your business evolves, so do your uniform needs. Uniform Tailor understands this requirement for scalability and offers flexible solutions. Whether you're a small startup or a large corporation, the platform caters to your changing demands. With the ability to place orders in any quantity, you can effortlessly manage uniform requirements for new hires, seasonal staff, or expansions. Uniform Tailor adapts to your growth, ensuring consistency and uniformity across your organization.
Exceptional Customer Support: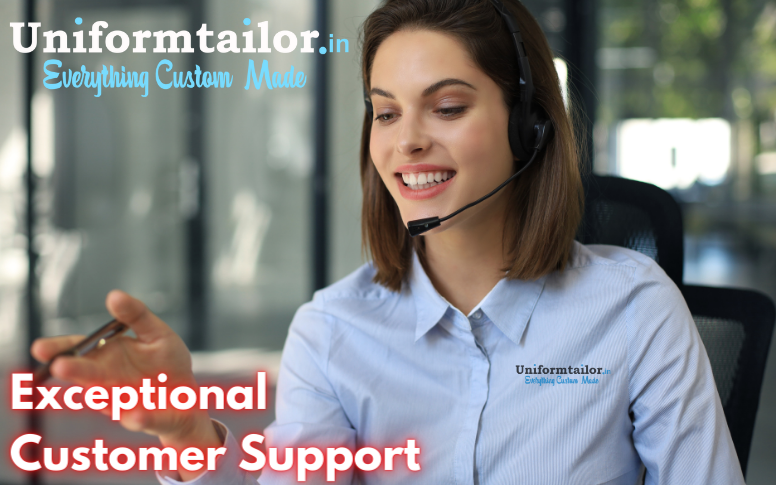 Uniform Tailor values its customers and strives to provide an exceptional support experience. Our dedicated customer service team is always ready to assist you, addressing any queries or concerns promptly. Whether you need guidance on design options, assistance with sizing, or help with placing an order, our friendly and knowledgeable representatives are just a call or message away. With UniformTailor.in, you can trust that your satisfaction is their top priority.
Visit Uniformtailor.in today and experience the convenience and excellence of tailored uniforms like never before.