Whether you're starting your own business, working for a company, or want to represent your organization at events and competitions, you need to wear a shirt to show the world who you are and what you stand for. Finding the right business shirt that reflects your brand and personality can be tough, so we're here to help. Read on to learn about company logo etiquette, how to approach company shirts, and the different kinds of company logos.
Company Logo Etiquette
When it comes to wearing company shirts, there are a few things you need to keep in mind to ensure that your logo is properly representing your brand and is being done in a tasteful and appropriate way.
Once you've got your logo picked out, it's time to think about how you'll wear it. This could range from simply showing it on your laptop or smartphone at work, to wearing it on your suit and tie at a formal event. There are a few different rules around wearing the company logo that you should be aware of, so let's discuss them below.
There are many different approaches that companies use to promote their brands. From advertising in magazines and newspapers to sponsoring sporting events, companies have many different ways to get their logo in front of potential customers and clients. One such way is through the use of company logo shirts.
Company's Dress Code
As with any other type of clothing, you need to make sure that the shirt you choose to wear and your company logo adheres to the dress code of your workplace. While it's usually acceptable to wear a shirt that has a company logo on it to a casual event, you shouldn't wear it to a formal one – even if it's the same kind of shirt.
Casual dress codes usually call for things like jeans or casual pants. A T-shirt is acceptable, but a suit and tie should be worn at all times when representing your company at work.
Logo Shirt
A logo shirt is often a great way to show off your brand no matter the occasion. You can wear it while you're at work, out on the town, or in any other situation where clothing is appropriate and comfortable. With so many styles available for men and women at Uniform Tailor.
A company logo shirt may used to show off your brand in an efficient and cost-effective way. Also, given as a gift to clients, customers, investors, and anyone else you want to show off your logo to.
Custom Logo Shirts
If you have a great design idea for a company logo shirt, there's nothing stopping you from creating it yourself! Logo designs are perfect for companies that want to stand out but aren't quite sure how. Custom logo shirts are a great way to promote your business. Uniform tailor has the best custom clothes for you and your employees. There is no better place than Uniform Tailor to get custom clothing that will make you stand out from the crowd with style, sophistication, and class!
How to Wear a Company Logo Shirt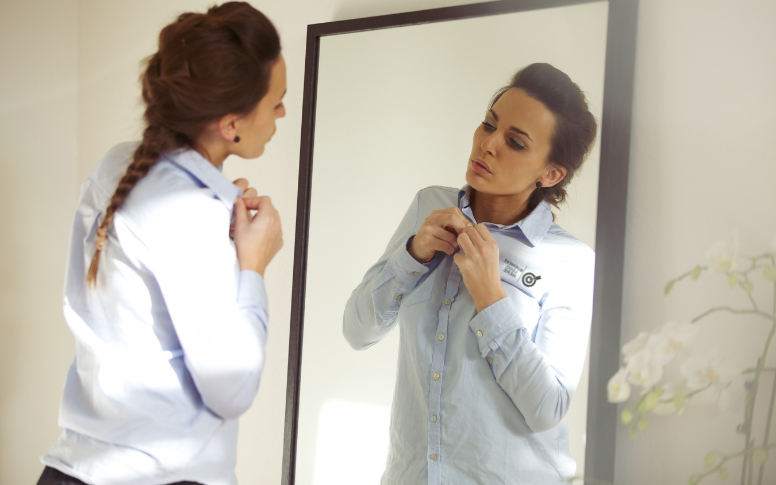 For the most part, wearing a company logo shirt is straightforward. The only thing you really need to keep in mind is the company dress code. Especially, when it comes to formal wear. You could also consider creating a charitable or nonprofit organization shirt to show off a cause that's important to you.
Follow The Rules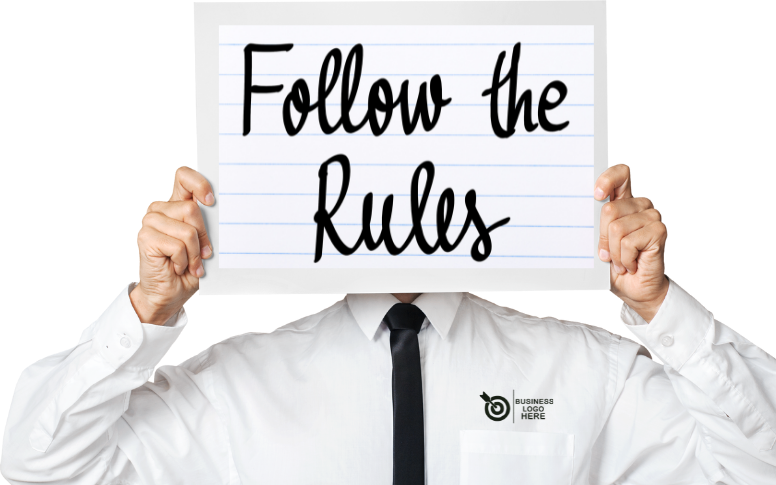 Companies often create logos to distinguish themselves from competitors, and their shirts should not have the logo on them. However, these uses violate trademark laws by infringing upon an entity's legally owned intellectual property without permission.
In order to print and embroider your logo on a garment, you must have the proper permission from your company. A license is needed that will give you the authorization of usage and copyright for what type of product it's going to be used for.