Having a customized uniform not only makes your staff look more professional. But also helps you strike up a working relationship with customers. This can be an excellent way to give your business an edge over the competition. If you're planning to get custom housekeeping uniforms for your staff and are looking for the top options, this blog is just for you. Here we have provided a detailed list of the best housekeeping uniforms with logos for your staff. These will help you strike up a professional appearance. Let's get started…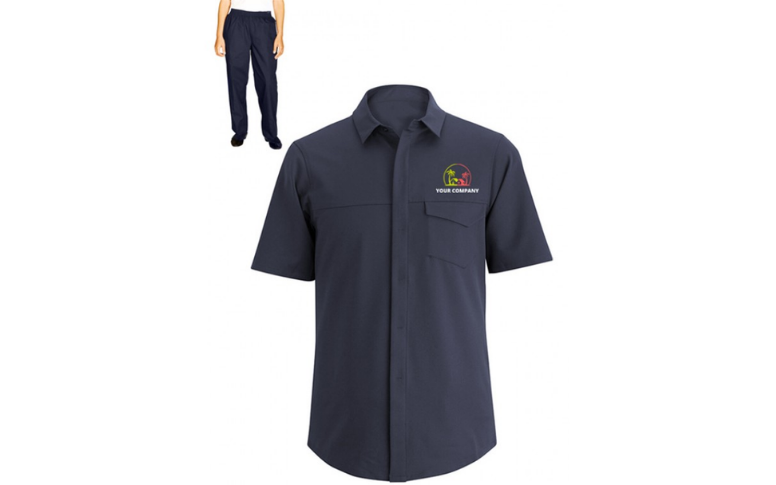 Housekeeping uniforms are a great outfit choice for anyone in the hospitality industry.
Features a two-piece set of premium designer collar shirt and elastic waist pant
Modest shirt with snap button closure and one chest pocket
Protect your hands while working on dirty or dangerous surfaces with convenient work.
Available in various lengths, sizes, and shapes
Fabric: Polyester Viscose

When you wear a uniform, it helps you to feel more professional, and more in your element. You become a more recognizable brand ambassador for your company. More easily identifiable by both customers and co-workers. Elastic waist pants and designer shirts make up this premium housekeeping uniform. There are modest front button closures and two storage pockets.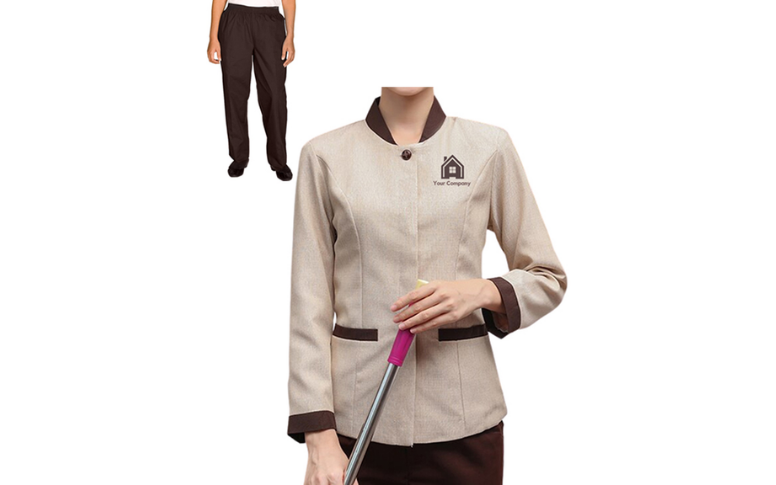 A designer top and elastic waist pants are a good choice for hospitality industry workers. This set includes a modest snap button closure. Two storage pockets, and protect you while working on dirty or hazardous surfaces. Get it in different sizes, lengths, and forms, so housekeeping staff can operate efficiently and comfortably.

Personalized housekeeping uniforms are a great outfit choice for anyone in the hospitality industry
Features a two-piece set of short sleeves shirts with zip closure and drawstring pants
Comfortable uniform for all body types
Two front pockets and
Side slits for added mobility in both shirt and pants
PC breathable fabric

Housekeeping is an occupation that requires a lot of physical activity. As a result, we have created a housekeeping uniform salwar suit. It is a corporate housekeeping uniform of high quality. In addition, you can customize it with print or embroidery options to represent your brand.
Material: Top: Poly Cotton | Bottom: PC 65-25 | Dupatta: Georgette
Colors: Blue, Grey, Khaki, Maroon

A professional housekeeping uniform is a must when working as a housekeeper in any environment. You will be interacting with guests and colleagues, and need to be taken seriously.
A good quality uniform will last longer.
Keep you warmer
Keeps you looking professional for longer too.